Ottawa Wedding Venue Reviews
Are you looking for the perfect wedding venue in Ottawa? Below are some of our favorite wedding venues. While some Ottawa wedding venues offer very intimate and romantic settings, others wedding venues offer larger scale affordable wedding reception services that also include overnight accommodations.
Chateau Laurier Wedding Reviews
Brookstreet Hotel Wedding Reviews
Ottawa Courtyard Restaurant Wedding Reviews
Downtown Ottawa wedding venues provide easy access to a host of tourists hotspots as well as fine dinning and shopping. Outlining areas offer a more picturesque and peaceful surrounding where creating a magical event is par for the course.
NEW* →Ottawa Wedding Planner Services.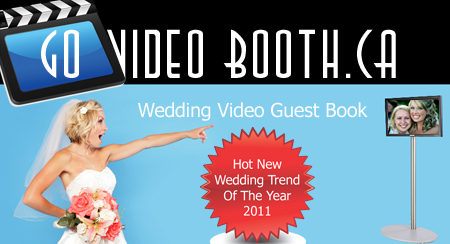 Below are what our clients feel are some of the best wedding venues in Ottawa Gatineau. Intimate, Affordable, & Romantic !
Here are some other Ottawa Wedding Reception Locations Ideas and Reviews.
Ottawa's Unique Wedding Venue:

Saunders Farm is described as one of the most unique wedding venues in Ottawa. Visit their website.

613-838-5440 ext. 112.
Offering picturesque vistas and charming intimate settings, Strathmere has been voted "Best Venue for Weddings in Ottawa".

Visit their website: strathmere.com

1 (800) 495-6649
Saint-Eloi::: Offrant une cuisine fraîcheur, Le Saint-Éloi café-bistro a le charme d'être à la fois en pleine nature et au coeur des activités de Gatineau. 819-595-3222
Situé au bord de la rivière Ottawa, Le River Rock Inn vous offre un charme intime et pittoresque pour tous vos évènements. Contactez-nous au events@riverrockinn.ca

(613) 446-6710
Let us make your wedding magical. We will respond to your every wish and requirement, fully respecting all your family traditions.

1-800-807-1088
Ottawa's Unique Wedding Venue:

Orchard View is described as one of the most unique wedding venues in Ottawa.
*When searching for cheap Ottawa wedding venues it is best to also consider searches that include: affordable, quality & value. These key words should help you find the Ottawa wedding venue that will suit your budget. Contact us today and let one of our wedding planners assist you.
**When brides and grooms start searching for the perfect Ottawa wedding venues, too often they fall in love with the décor and picturesque attribute of the venue without necessarily having considered all the practical elements such as catering, accommodations and payment schedules etc.
***Ottawa Wedding Venue Reviews are provided by both our clients , Ottawa wedding planners and Event planners.
See more Ottawa Wedding Venues at Best Wedding Venues Ottawa.
→Read about our customer service guarantee.

Ask about our DJettes (female DJs...)
Book in advance as they are in high demand!