Indian Wedding Reception Ottawa -Tudor Hall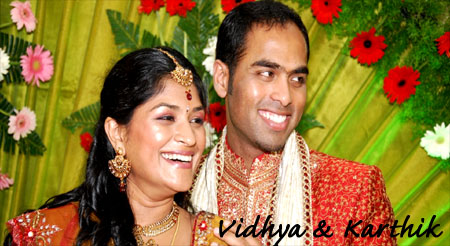 NEW* →Ottawa Wedding Planner Services.
Tudor Hall Ottawa -Nov 26 2010

Congratulations to Vidhya and Karthik for hosting such a beautiful and elegant wedding reception at Tudor Hall in Ottawa.

DJ Spindaddy and I are so very honored to have been part of your traditional Indian Wedding Celebration. We love playing Tamil and Hindi music! ...And your food was amazing!

Below is a video montage of the evening's highlights. Sarah - Wedding Planner
Tudor Hall Ottawa Wedding Reception Video.
Dancing to Traditional Tamil & Hindi Music + Top 40 Hits from Ottawa DJ Service
Ottawa Indian Wedding Dancers (Yasi, Brammiya, Theeban & Vijithan)
Tudor Hall Ottawa : Vidhya's Beautiful Indian Wedding Fashionstas!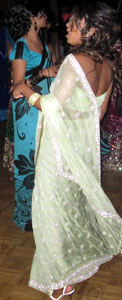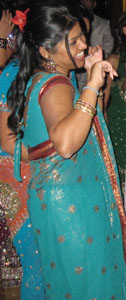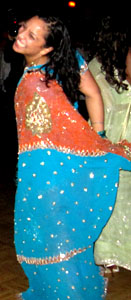 Vidhya & Karthik's Beautiful Wedding Photos From India
"Tudor Hall in Ottawa offers a very elegant and classy backdrop for wedding receptions "says Sarah - Event Planner for Ottawa DJ Service. "I will definitely recommend the Tudor Hall to our very discerning clients who want and demand nothing but the very best wedding venue in downtown Ottawa".

Ottawa Tudor Hall Receptions & Conferences Facilities
For over 30 years, Franco Giammaria together with his family and staff have hosted the most memorable of weddings and family festivities. Rely on a wealth of experience, expertise, and enjoy truly attentive service with a personal touch. Elegant ballrooms provide the perfect setting for beautiful beginnings and unforgettable occasions. We are pleased to offer complete wedding packages, an in-house decorator/florist and full wedding invitation services directly onsite. 613-739-4287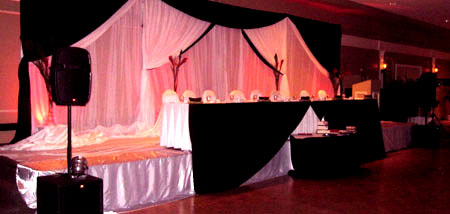 Ask about our DJettes (female DJs...)
Book in advance as they are in high demand!in advance as they are in high demand!
*Ottawa DJ Service specializes in large scale wedding productions that involve intricate planning, choreographed lighting designs and live performances.
**When searching for Indian Wedding Service Providers in Ottawa, one must also keep in mind Hindi and Tamil Music Entertainment. Hindi weddings in Ottawa or Hindu Weddings in Ottawa are common terms when referring to Ottawa Indian Weddings.