OTTAWA DRY ICE MACHINE PARTY RENTAL

Low Lying Fog Machine for Rent Ottawa
Starting at just $90, you can rent a Dry Ice Low-Lying Fog machine in and around the Ottawa region. Produce beautiful floor-hugging dry ice fog effect for your special event or party.
Professional low lying fog machine
Unlike traditional smoke machine, our DMX programmable low lying for machine can create a cloud of smoke that will stick to the ground- creating the effect of walking a cloud. Our Ottawa Dry Ice Machines are suitable for wedding applications and are powerful enough to also accommodate staging productions.
Low Lying Foggers vs Smoke Machines
Typical DJ or Disco Bar smoke machines are designed to fill a space with smoke-haze or fog whereas Dry Ice Low-Lying Fog Machine are designed to create a cloud like effect that stays low to the ground. See full product specs sheet below.
VALUE ADDED DIFFERENCE:
***Please note that unlike caterers/decorators who provide similar event lighting services, Ottawa DJ Service specializes in choreographing live music with lighting and effects to create the most magical events. Our DJs and lighting technicians can manipulate the lighting and effects via DMX controllers to achieve your specific desired effect.
Dry Ice Machine Rental Options and Prices:
Combined with Lighting or DJ Service:
$120.00 includes enough fog liquid product to cover 15 minutes of continuous cloud (or three first dances at a wedding for example).
Standalone Rental :
90$ per day + fog liquid product usage

---
Antari Pro Ice 101 - Dry Ice Machine: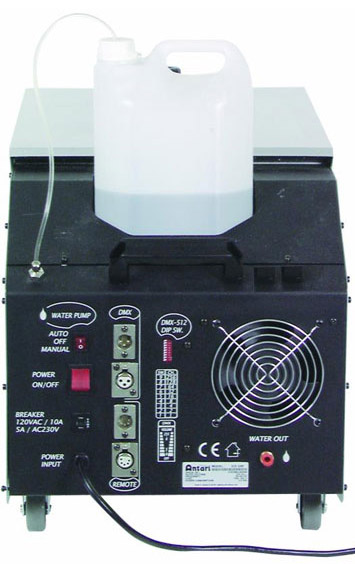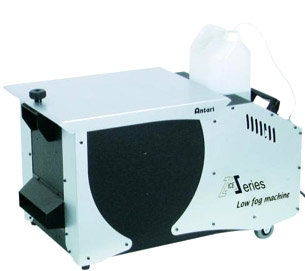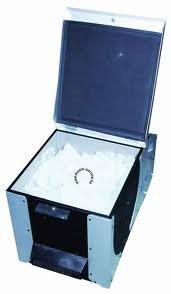 Antari ICE-101

- Power: AC100V/AC120V/AC230V/AC240V, 50Hz-60Hz
- Heater: 1,000W
- Output: 10,000 cu.ft/min
- First Heat-up Time: 4.5 min
- Tank Capacity: 5 Liters
- Fluid Consumption Rate: 40 min./Liter
- Remote Included: Z-8
- Weight: 24.4 Kg
- Dimensions (mm): L660 x W355 x H359
- Liquid Used: Antari FLR (Light Fog Liquid)
- Cable Length: 25 ft.
- Connector: 4 pin XLR
- Function: Timer with interval, duration and volume; continuous fogging manual ON/OFF
- Compatible with: Z-1200II, ICE-101, LCU-1

*Our Ottawa Dry Ice Low Lying Fog Machine Rental packages or Ottawa Staging and Effects packages can be purchased standalone or combined with our other services packages.
**Please consult our lighting and effects technicians to determine the best Lighting Decor solution your wedding or any event.

Ask about our DJettes (female DJs...)
Book in advance as they are in high demand!