Programmable laser rentals Ottawa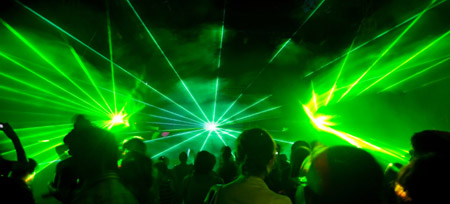 ILDA and High Power Programmable Laser
Starting at just $300, you can rent a powerful programmable lasers in and around the Ottawa region.
1000mw (1watt) Green Laser DMX or ILDA
Typical DJ or Disco Bar lasers run between 30mw and 150mw. At a whopping 1000mw, our lasers can accommodate the most demanding venues. See full product specs sheet below.
Programmable Animation Laser for Rent
Our programmable laser offer our clients unprecedented control over the anticipate laser show. Opening up an endless world of animation possibilities, we can also program our laser to reproduce and animated your corporate logo.

VALUE ADDED DIFFERENCE:
When renting a laser in Ottawa***Please note that unlike caterers/decorators who provide similar event lighting services, Ottawa DJ Service specializes in choreographing live music with lighting with to create the most magical events. Our DJs and lighting technicians can manipulate the lighting via DMX controllers to achieve your specific desired effect.
Laser Rental Options and Prices:
ILDA software application: Laser fixture is programmed and manipulated via a specialized computer software opening up a world of animation possibilities. Have your corporate logo lasered on the walls and ceiling during your event.
Laser and Software/Hardware rental cost - $500.00 and + depending on event complexity. Call for more details.
Controlled via DMX or Auto Programs : Laser fixture is linked to a DMX controller giving the DJ and lighting technician the ability to choreograph the lighting with the music and mood of the event. ( sound and beat activated programs during the dancing portion of the event).
Laser Rental Cost $300.00 when purchase with other lighting or DJ services.

---
Laserworld Show 1000G Specs: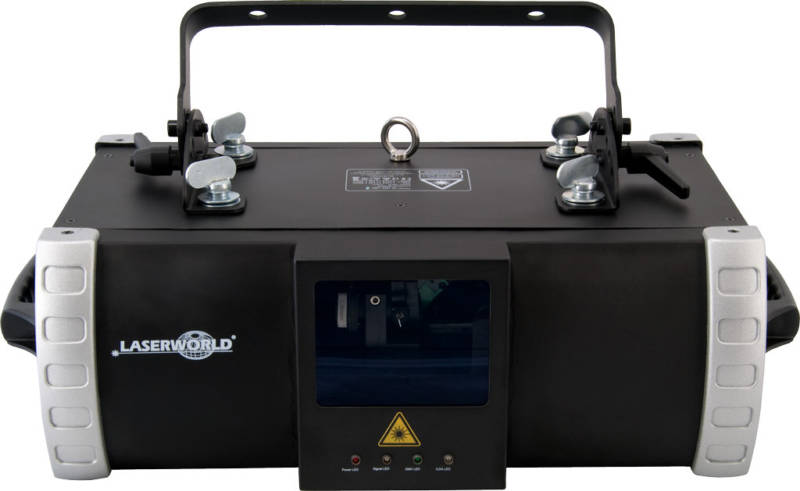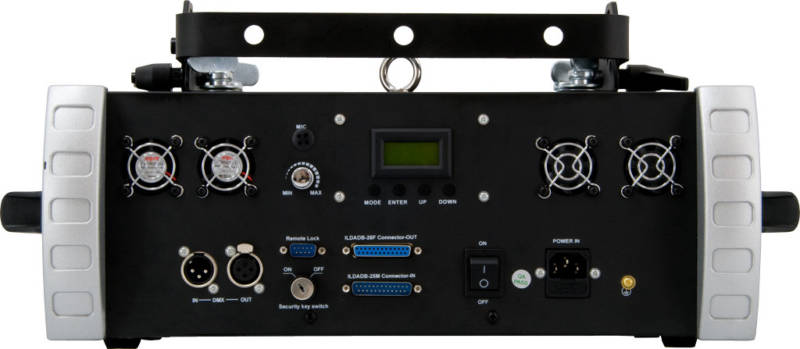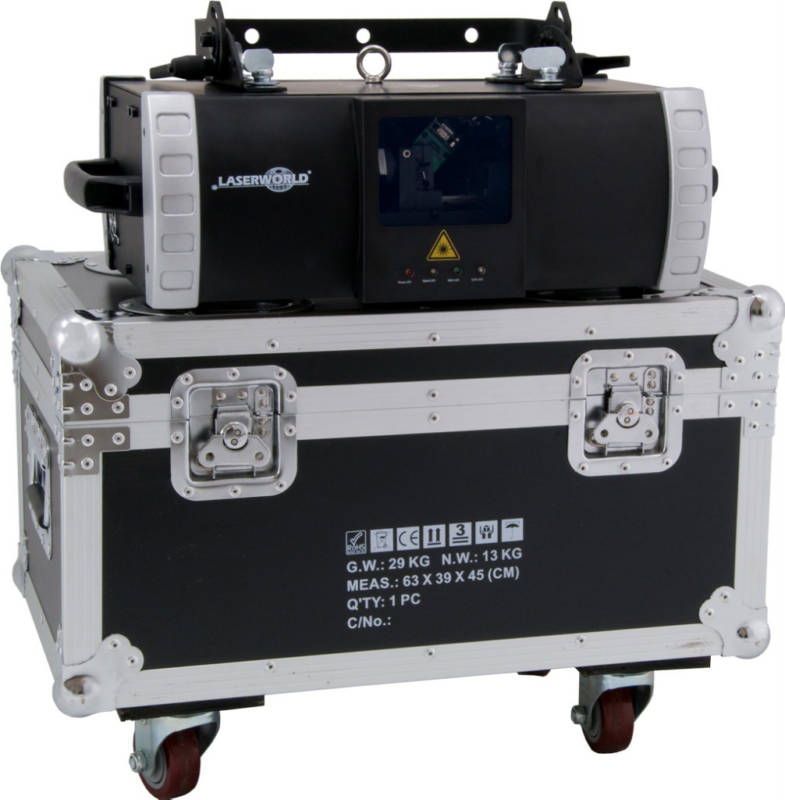 Laserworld SHOW-1000G 1Watt green laser projector
output power:
typical: 1000mW grün / 532nm
Laser: DPSS laser module
Laser class: 4
beam properties: ca. 3mm/1mrad
Scanner system: fast galvo system with up to 50.000pps
Deflection angle: max. 60° optical
Control mode: ILDA, DMX 512, sound, automatic modes
ILDA: 25pin ILDA Standard Sub-D shaped 25pin connector
DMX 512: 14 channels
Basic patterns: 160 + 4 show sequences
Laser Safety: achieve highest safety standards with 4 integrated safety circuits.
Display: digital display at the back
Accessories: power cable, mountings, manual, remote interlock, key.
power supply: 110V~240V AC 50/60 Hz
power consumtion: 120W
meassurements: 550 x 320 x 310 mm (L x W x H)
weight: 15 kg ; incl. Flightcase : 28 kg
→Click here to check availability.
*Lasers for Rent in Ottawa
*Our Ottawa Laser Rental packages or Ottawa event lighting packages can be purchased standalone or combined with our other services packages.
**Please consult our lighting technicians to determine the best Lighting Decor solution your wedding or any event.

Ask about our DJettes (female DJs...)
Book in advance as they are in high demand!